Bioengineering MS Programs at Johns Hopkins University, One of the Nation's Top Bioengineering Grad Schools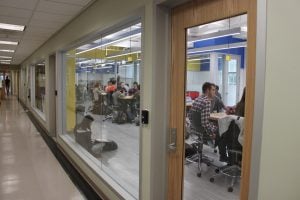 Among the bioengineering MS programs at Johns Hopkins University is the accelerated Master of Science in Engineering program offered through the Center for Bioengineering Innovation and Design (CBID). As one of the nation's top bioengineering grad schools, Johns Hopkins University prepares some of the brightest young minds for careers in science, mathematics, and medicine. The CBID program is uniquely designed to merge each of these disciplines in a manner that prepares students for careers in biomechanics, medtech, and other related fields.
Unlike other top bioengineering grad schools, the CBID program takes an immersive approach to clinical observations, hands-on field work, and design projects. This allows students to earn their MSE degrees in a single year with a consolidated curriculum component.
As with Johns Hopkins' other bioengineering MS programs, the CBID program offers:
Instructional modules led by Johns Hopkins' esteemed engineering faculty
Abundant leadership opportunities during team-based projects
The opportunity to graduate with a degree from one of the nation's most prestigious universities
In addition, the CBID program allows students to gain firsthand experience with researching, conceptualizing, designing, and refining biotech devices. Throughout this program, students can work with the program's expansive network of investors, patent attorneys, federal regulations experts, and other industry mentors to learn precisely what goes into the process of developing and commercializing an idea.
CBID bioengineering MS programs start at the beginning of summer and run continuously through the fall and spring semester. Applications can be submitted online until December 31.
Please fill out the form below if you have additional questions.