Johns Hopkins University is a Highly Ranked Graduate School for Bioengineering with an Emphasis on Medical Device Innovation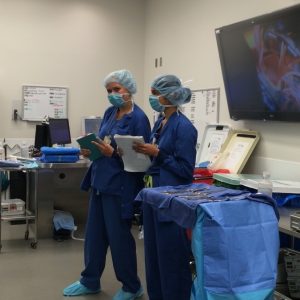 As a highly ranked graduate school for bioengineering, Johns Hopkins University attracts some of the brightest young minds in science and medicine. Our Center for Bioengineering Innovation and Design (CBID) emphasizes medical device development, immersing students in real-world processes as they earn their graduate degrees. Upon completion of the one-year program, each student receives a Master of Science in Engineering (MSE).
The CBID medical device innovation program begins at the start of summer and runs continuously through the fall and spring semesters. Intense yet richly rewarding, this accelerated graduate school program incorporates a variety of modules, including:
Approximately eight weeks of clinical rotations at Johns Hopkins Hospital
Global observations at a hospital or clinic in a developing nation/low resource setting
Hands-on prototyping projects under the supervision of experienced industry mentors
CBID students also complete core coursework that pertains to the identification of local and global health needs, the development of biomedical devices, and federal regulations for the biotech industry. While the classroom-based component is reduced in favor of more hands-on medical device innovation, students still benefit from the guidance of Johns Hopkins University's esteemed bioengineering faculty.
The CBID graduate school for bioengineering accepts online applications through December 31.  An undergraduate degree in pre-med or engineering is not a requirement, although applicants must be able to demonstrate their ability to participate in upper-level bioengineering coursework and contribute a unique perspective to their design team.
Please fill out the form below if you have additional questions.