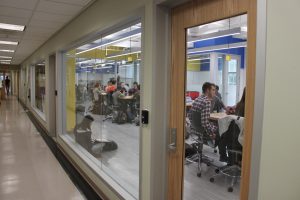 An increasing number of students are pursuing degrees in bioengineering. The master's degree program available through Johns Hopkins University's Center for Bioengineering Innovation and Design (CBID) is one of the top programs of its kind, preparing students for versatile careers in a growing industry. This one-year program is a rigorous real-world medical innovation and biodesign program, offering not only a prestigious education but also invaluable hands-on experiences that are not available in other settings.
What to Expect
The CBID MSE degree program takes a unique approach to education. Tests and lectures are limited, while observations and experiments make up the majority of the curriculum. Students spend the first eight weeks of the program immersed in a clinical rotation at Johns Hopkins Hospital, observing world-renowned doctors in a number of different specialties, from emergency medicine to obstetrics to neurosurgery and more. Then, they spend a month at an overseas health clinic to learn about the urgent medical needs in a community with far fewer resources and money. It's through these two experiences that students learn about the issues facing healthcare today and take that knowledge back to the classroom. Students spend the remainder of the program designing a medical device prototype as well as developing a commercialization strategy that emphasizes regulatory process planning, technical feasibility, and clinical impact. Students are encouraged to collaborate, produce, and innovate, working hand in hand with faculty and sponsors who understand what it takes to succeed in the field.
What Our Alumni Are Up To
At the end of this immersive experience, students graduate with a Master's of Science in Bioengineering. Alumni have gone on to a number of engaging career paths, including:
Medical device design
Medical imaging
Pharmaceutical development
Bioinstrumentation, biophysics, and biochemistry
Genetic engineering
Academics
Research and development
Patent evaluation
A number of CBID alumni have also gone on to pursue commercialization for the projects they completed as part of their master's degree program. With the robust resources afforded to students by the Johns Hopkins University system, it's possible to pursue a variety of paths after graduation.
If you're considering earning a Master's of Science in Bioengineering, apply to Johns Hopkins University's CBID MSE degree program. We are accepting online applications through January 1.