An Intensive, One-Year MSE Degree Program at Johns Hopkins University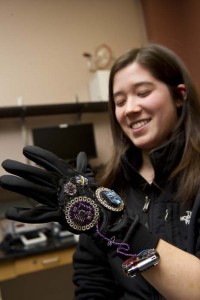 Johns Hopkins University offers a one-year MSE degree program that combines clinical rotations, global health trips, lectures, and team-based prototype development. This non-traditional program in the Center for Bioengineering Innovation and Design allows students to observe the world-class physicians at Johns Hopkins Hospital, become immersed in day-to-day operations at an overseas healthcare clinic, and build/test technologies in a state-of-the-art Biomedical Engineering Design Studio – experiences that provide real-world knowledge that will drive the next generation of medical innovations.
After identifying a pressing healthcare need to target, students will design a solution and bring it to life under the guidance of a renowned engineering faculty and corporate sponsors, earning a Master of Science in Engineering in the process. Rather than being subjected to a traditional curriculum comprised primarily of lectures and exams, students in this innovative program spend the majority of their time preparing a prototype to present. Classes and seminars make up only a fraction of the graduate student experience. Many students pursue commercialization for their products upon graduation.
As one of the best bioengineering graduate programs in the nation as ranked by U.S. News & World Report, Johns Hopkins University provides students seeking an MSE degree with:
The opportunity to build connections with some of the nation's top physicians, as well as with corporate partners at medical device design companies such as Medtronic and Boston Scientific
The ability to not only graduate with a Master of Science in Engineering, but also with a functional biomedical device prototype that is primed for commercialization
The tools to make an immediate difference in the healthcare field, using technology to bridge the gap between human knowledge and human need
Extensive knowledge of the design, testing, and refinement process for medical devices, which makes graduates strong candidates for competitive careers after completing this MSE degree program
Johns Hopkins University welcomes applicants with a variety of backgrounds and undergraduate degrees, although a bachelor's degree in civil engineering, chemical engineering, electrical engineering, biomedical engineering or a related field is helpful to be considered for this biomedical design master's program. Prospective students must submit their official application for our MSE degree program online prior to December 31 each year.
Please fill out the form below if you have additional questions: