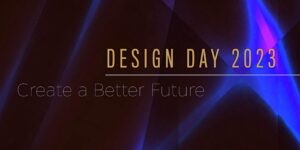 About the Event
Join us at the 2023 Johns Hopkins Engineering Design Day on May 2, 2023 from 8AM-6PM (EDT) at the Ralph S. O'Connor Recreation Center and Hodson Hall! Celebrate student innovation and creativity at the annual Johns Hopkins Engineering Design Day. Through poster sessions, presentations, and prototype demonstrations, Hopkins engineers will demonstrate their ability to apply knowledge and skills to tackle real-world challenges. CBID students and undergraduate students will be showcasing their projects. Check out the Design Day Website for projects being showcased in the 2023 Projects Tab. Register for the event here.
For more updates on CBID student projects check out: Student News
Featured Showcases
Applied Mathematics and Statistics
Biomedical Engineering
Center for Leadership Education
Chemical and Biomolecular Engineering
Civil and Systems Engineering
Computer Science
Electrical and Computer Engineering
Environmental Health and Engineering
Materials Science and Engineering
Mechanical Engineering
Visit designday.jhu.edu for the full schedule of events as events become solidified.