Dr. Robert Allen, CBID Pioneer, Retires
May 15, 2017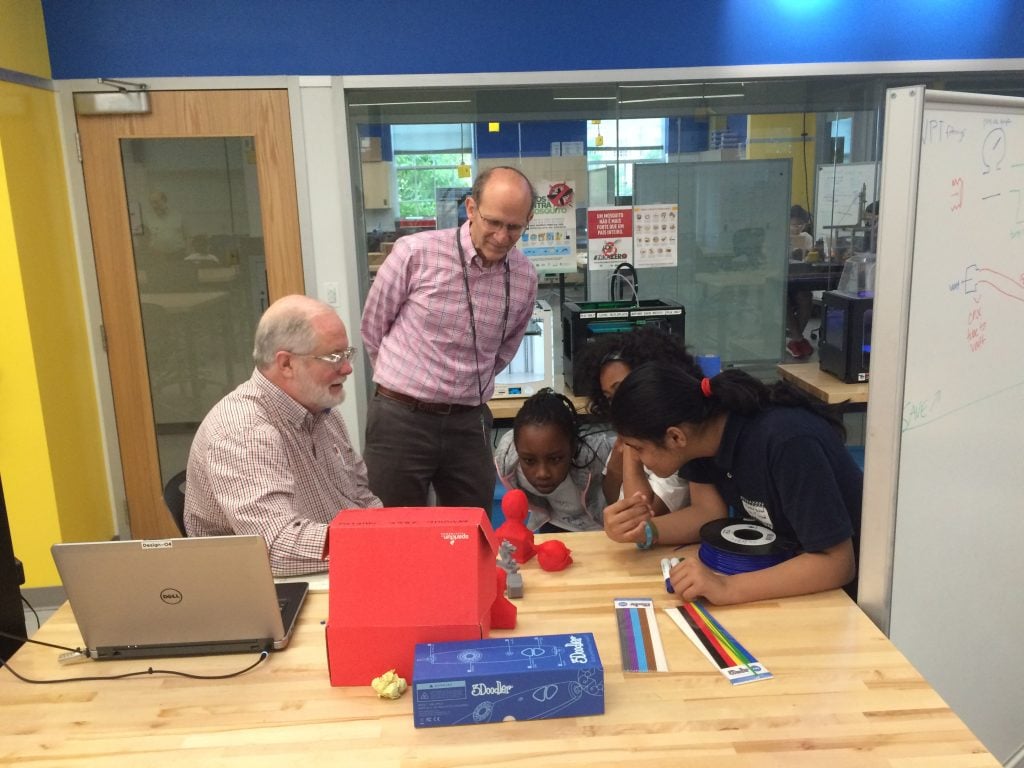 As we close out the 2016-2017 academic year, we offer our best wishes to Dr. Robert Allen on his retirement from the faculty, and celebrate his career here. Dr. Allen enters into retirement with a lifetime of achievements, many of which occurred during his time at Johns Hopkins. He came to the university as a part-time lecturer in biomedical engineering in 2000, working his way up to become the Undergraduate Program Director for the Johns Hopkins Center for Bioengineering Innovation and Design in 2007.
Dr. Allen was responsible for some of the most exciting and beloved aspects of the program. He added the foam core design project to the Freshman Modeling and Design course, a team-building activity that still remains today. He was one of five on the team that wrote the Gateway Science Initiative application, which received the Provost's award to build the BME Design Studio. He has guided numerous independent projects including Gait Assist and Vincent's Adaptive Helmet, each winning distinguished awards.
Most of all, Dr. Allen has inspired over a thousand BME undergraduate Design Team students to be real-world problem-solvers in addressing hundreds of important health care challenges. The life-long impact of Dr. Allen's students and their ideas in improving the lives of patients around the world will only grow over time.
Throughout his 17 years with the Department of Biomedical Engineering, Dr. Allen has built lasting relationships with his students, his co-workers, faculty, and staff. We thank him for his commitment to BME, the cheery and good-natured personality he radiated each day, and the countless hours of hard work he has contributed to make the department and CBID what it is today.
We wish him a very productive "retirement," put in quotes because we know Dr. Allen has several important projects in the works, and we look forward to his counsel in the future.