KELLY AZEREDO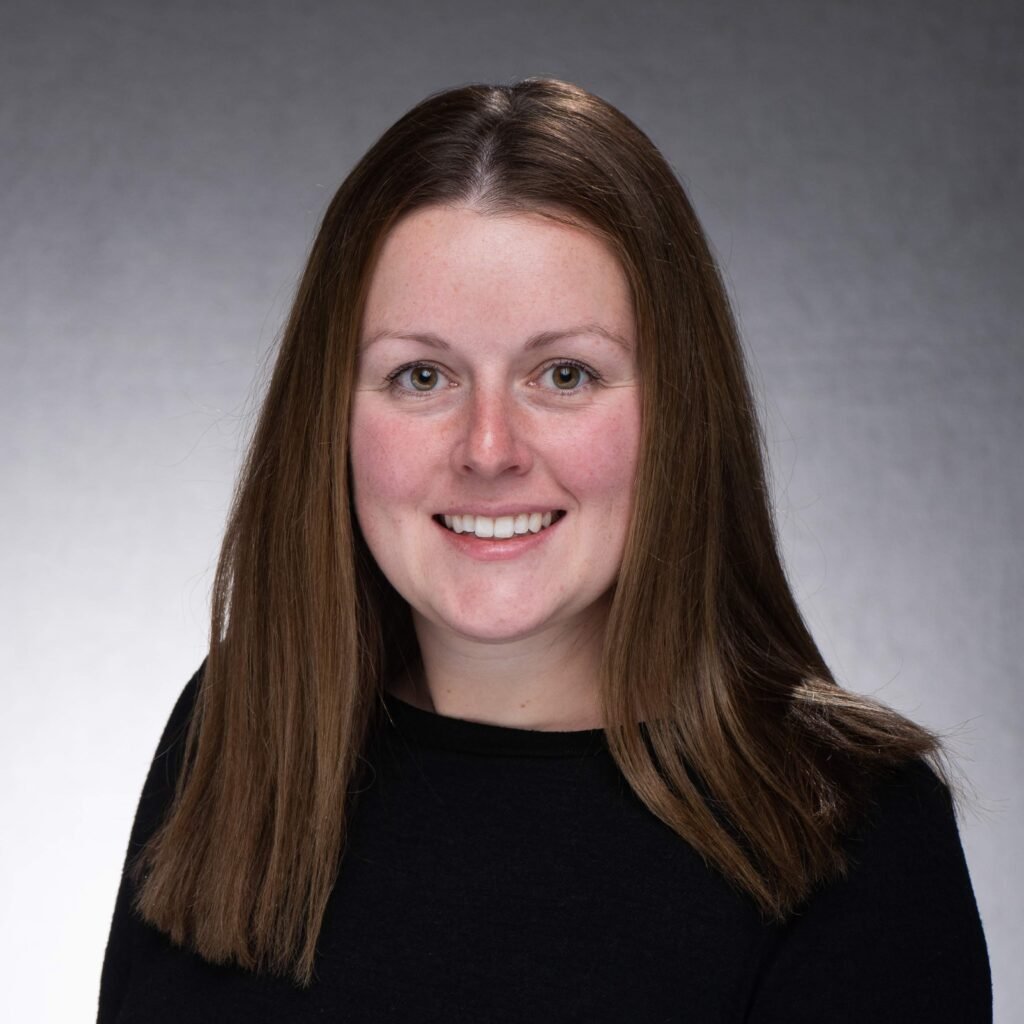 As a Research and Development Senior Director and Prolific Inventor for Medtronic, Kelly Azeredo has contributed to the advancement of technology for medical devices and implementation of innovative business systems to improve overall organizational performance. Throughout her tenure at Medtronic, Kelly has held roles of increasing complexity as an engineer, people leader, and program leader of new surgical technologies and enterprise transformation initiatives.
In addition to her strong technical leadership, Kelly is an advocate and partner for diversity and inclusion. She has led site-wide initiatives for Women in Science and Engineering, drove technical diversity councils, and co-founded an R&D professional development program within Medtronic.
Kelly graduated from the University of Connecticut with a B.S. in Biomedical Engineering and holds an MBA from Western New England University. In 2021, Kelly was inducted to UConn's Academy of Distinguished Engineers.
FAZ BASHI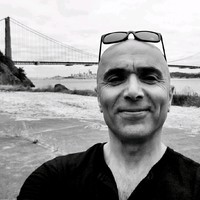 Faz K. Bashi, MD, has a research background in Immunology and Virology from UCSF. He is an active member of Life Science Angel's (LSA) in Silicon Valley, as well as Chair of the Angel Capital Association's (ACA) Life Sciences Syndication group, and is Emeritus Board Member of ACA. He is one of the Lead Venture Investors for Portfolia's FemTech Fund, focused on Women's Health and Wellness. He has served as the Chair of LSA's Digital Health & Sciences Screening Committee, Chair of LSA's Device Screening Committee, LSA Board Member, and is a member of the Biotech/Pharma Screening Committee. He is a member of Berkeley Angel Network. He is active with I-Corp, VentureWell USA and International programs, UCSF's Entrepreneurship Startup 101 and Lean Launchpad, UCSFs CTSI external advisory board, and Springboard Enterprises focused on women life sciences entrepreneurs. He worked at San Mateo Medical Center to develop and implement special clinical projects to help the underserved, including TeleDermatology, Diabetic Retinopathy Screening, and advancements in electronic medical records. He volunteers his time with Peninsula Bridge program to help the underserved kids of East Palo Alto get inspired about their futures via education. He is committed to helping find treatments for Tinnitus, Autism, Lupus, and Vascular diseases. He completed several triathlons with Team-In-Training to raise funds for the Leukemia and Lymphoma Society. He is also an active investor in Pet/Animal health startups, including Advisory role at Ask.Vet , SpotON.Pet, and Anubis Bio, makers of DoggyStat that is all-natural supplement that targets viral and bacterial pathogens leading to GI distress/diarrhea in dogs.
MATTHEW DREHER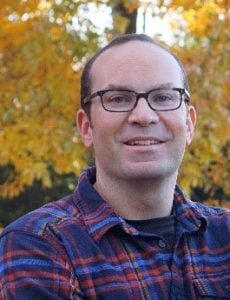 Matthew Dreher, PhD, is Distinguished Fellow within Boston Scientific's Peripheral Interventions division focused on Interventional Oncology. Matt obtained his PhD in Biomedical Engineering from Duke University and then performed a post-doctoral fellowship in the Radiation Oncology Department of Duke University Medical Center. In 2007, Matt joined the Interventional Radiology Research Laboratory at the National Institute of Health (NIH) in the USA. While at NIH, Matt helped launch and build the Center for Interventional Oncology with the goal of pioneering image-guided minimally invasive cancer therapies. Matt has served on NIH study sections, NSF review panels, SIR Foundation study section and as an associate Editor for the International Journal of Hyperthermia. He has co-authored over 60 peer-reviewed publications (h-index = 36). While at BTG, Matt led a variety of research and development programs within our Interventional Oncology portfolio including radiopaque microspheres and TheraSphere dosimetry. Matt Joined Boston Scientific in 2019. Currently, Matt leads the scientific and clinical strategy with the goal of developing new Interventional Oncology products and procedures.
ROBERT FALOTICO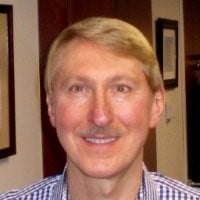 Dr. Falotico has been a part of the Johnson & Johnson research community for over 33 years. He received a degree in Biomedical Science from Brown University and a Ph.D. in Pharmacology from the University of Minnesota Medical School in Minneapolis. He began his career as a Scientist at the Johnson & Johnson Pharmaceutical Research Institute and rose to the position of Associate Director of Drug Discovery and Team Leader of Vascular Biology, pursuing novel programs in thrombosis, vascular disease and heart failure. Bob received the J&J Hoffman Award for his scientific achievements in 1986. He transitioned over to medical devices at Cordis in 1995 as leader of Stent Therapeutics Research, which played a key role in developing innovative products for thrombosis and restenosis. Bob led the Team that designed, developed and commercialized the world's first drug-eluting stent (Cypher), a product that helped to revolutionize interventional cardiology and significantly improve patient lives, for which he received the Johnson Medal, J&J's highest honor, in 2003. Bob was promoted to Distinguished Research Fellow in 2004. With the acquisition of Conor Medsystems in 2006, his team continued to design new therapeutic strategies for treating vascular disease. He is currently working with R&D and Business Development to identify new product opportunities for Cordis and the J&J Surgical Care group. Bob has 89 issued US patents and applications and 139 published manuscripts, book chapters and abstracts. He is married with two children and a granddaughter and lives in Princeton, NJ.
MARK GELFAND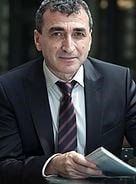 Mr. Gelfand has more than 20 years of experience developing medical devices in academic, startup and corporate environments. His expertise is in integrative physiology, systems engineering and intellectual property. With Dr. Levin, he co-founded Cibiem, CHF Solutions, Ardian and Cardiac Concepts and served as the chief technology officer to those ventures. Mr. Gelfand also worked at Nellcor Puritan Bennett, the world's leading respiratory device company, where he was responsible for the architecture development of a new ICU ventilator platform. Prior to Nellcor, he was co-founder and chief technology officer of CardioLogic Systems Inc., where he was responsible for the development of the Vest CPR device designed to treat cardiac arrest. The successor to that device is now marketed as AutoPulse® by Zoll Medical. From 1987 to 1992, Mr. Gelfand was a senior research engineer in the division of cardiology at The Johns Hopkins School of Medicine, responsible for the development of several concept-level medical devices. Mr. Gelfand is an author and co-author of 70 issued U.S. patents in the fields of heart failure, resuscitation, sleep apnea, and dialysis. He holds master's degrees in electrical engineering from St. Petersburg Institute of Technology and received graduate-level training in physiology at The Johns Hopkins School of Medicine.
DAVID GIARRACCO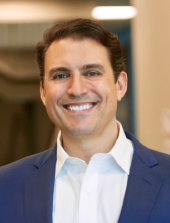 Dave Giarracco is based in Boulder, CO as an active investor member of the Rockies Venture Club, the Angel Capital Association, a SAGE Advisor with Innosphere, Mentor in the University of Colorado Anschutz School of Medicine Spark Program, University of Colorado Lab Venture Partners Mentor, and Colorado State University Ventures Mentor. Beyond his work in Colorado he is also a Mentor within the VentureWell ASPIRE Program, and Advisor to The Johns Hopkins University Center for Bioengineering Innovation and Design.
He has worked at Sorin Biomedica, TycoHealthcare, Covidien and Medtronic becoming a veteran commercial leader driving business growth and value by launching revolutionary technologies into existing markets, leading acquisition/integration efforts, developing markets for acquired technologies, and reducing costs to serve customers. He has successfully scaled organizations to exceed strategic business plans by addressing commercial structure creating clinically focused solution selling.
He understands the way new life science/healthcare technologies are promoted and adopted within the global healthcare ecosystem. He has deep operational experience including deployment of new manufacturing processes while enhancing operational and logistics capabilities. He possesses a rare combination of Fortune 500 MedTech and early stage experiences.
He has BS in Biomedical Engineering and Materials Science from The Johns Hopkins University, and a Master's in Biomedical Engineering from The Johns Hopkins School of Medicine.
MIKE HESS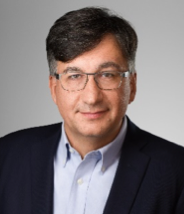 Mike Hess, VP of Engineering and Medtronic Fellow has been with Medtronic for 29 years. Working with corporate technology Mike is focused on identifying and prioritizing enterprise wide technology initiatives to advance therapy innovation. At Medtronic, Mike has worked in a wide range of leadership roles at Medtronic including therapy R&D management, corporate research and technology, program management, upstream marketing, clinical, and General Management for the Brady and MCS therapies. He is a Technical Fellow, a member of the Bakken Society and an AIMBE fellow. Mike has 36 issued patents and numerous publications to his credit.
Outside of Medtronic Mike is active on numerous academic advisory boards for the advancement of Biomedical Engineering and has been involved in BMES society and other associations that promote engineering and education.
RUSS HOLSCHER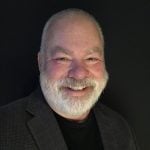 Russ Holscher is the Vice President of R&D for Baxter's Advanced Surgery global business unit. Prior to returning to Baxter in 2017, Russ was founding CEO for Standard Bariatrics and before that he served in leadership roles for multiple companies including Baxter, Medtronic, and Johnson & Johnson. His 30+ year career has been dedicated to creating innovative products that improve surgery. Russ earned a Bachelor of Science in Mechanical Engineering from the University of Nebraska, and he received his Master of Business Administration from Xavier University in Cincinnati.
MIR IMRAN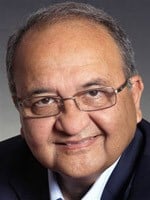 Mir Imran in one of America's leading inventors and entrepreneurs, with more than 200 issued patents, including contributions to the first FDA approved Automatic Implantable Cardioverter Defibrillator. Mir Imran has founded more than 20 life sciences companies, 15 of which have completed an IPO or acquisition. Mir is a Bioengineer and Electrical Engineer by training (MS and BS) and also attended UMDNJ/ Rutgers Medical School. Mir's expertise spans a wide range of clinical areas from interventional cardiology to chronic pain, obesity and CNS disorders, and he serves on the boards of several life sciences companies. Mir is the founder and CEO of InCube Labs and InCube Ventures, both focused on his passion for creating medical solutions that change the standard of care in critical healthcare markets.
MUDIT K. JAIN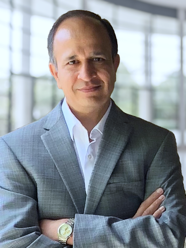 Mudit K. Jain, PhD, is a Founding General Partner at Strategic Healthcare Investment Partners (S.H.I.P.), a Silicon Valley and Ireland based venture fund focused on Medical Devices and Digital Health. Mudit brings over two decades of experiences in medical device industry across R&D, business development, company formation, and venture capital. Mudit has a unique blend of experiences as a private venture capitalist, and also as a strategic investor with Johnson and Johnson Development Corporation (JJDC). He brings a global perspective on healthcare based on his experiences in USA, Ireland, and India. In addition to his S.H.I.P. responsibilities, Mudit is also CEO and co-founder of NuXcel, a medical device accelerator with presence in Ireland and USA. Mudit currently serves as Chairman of the Board of ShiraTronics, Inc., the first NuXcel spin off company that successfully closed a $36M Series A financing in 2020. In addition, Mudit serves on the boards of Inspire Medical Systems (NYSE: INSP), Neochord, Inc., and Noctrix, Inc, Some of his prior investments/board responsibilities include Irhythm Technologies (NSDQ:IRTC), Aptus Endosystmes (Acquired by Medtronic), CardioMEMS (Acquired by ST. Jude Medical), Impres Medical (Acquired: JnJ), and Neuspera, Inc. Mudit also serves on the Board of and One Heart Health – a non-profit focused on bringing quality healthcare to underprivileged populations globally and on the Board of Visitors for the Graduate School at Duke University. Mudit graduated with a B.E. in Electrical Engineering from Regional Engineering College, Nagpur, India. He received his Ph.D. in Biomedical Engineering from Duke University, and his M.B.A. from the Wharton School, University of Pennsylvania.
JUSTIN KLEIN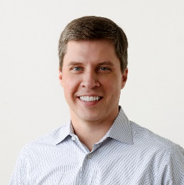 Justin Klein, MD, JD is a co-founder and Managing Partner at Vensana Capital, a leading venture capital and growth equity firm dedicated to medtech innovation. Justin was previously a partner and leader of the medical technology investing practice at NEA, one of the largest and most active venture capital firms in the world. Justin also worked at the Duke University Health System where his experience included roles in strategy, finance and operations as Duke built one of the nation's first integrated healthcare delivery systems. Justin currently or previously served on the board of directors of Cartiva (acquired), ChromaCode, CV Ingenuity (acquired), Epix Therapeutics (acquired), FIRE1, Intact Vascular, Metavention, Personal Genome Diagnostics, PhaseBio Pharmaceuticals (IPO), Relievant Medsystems, Senseonics (IPO), Topera (acquired), Ulthera (acquired), Vertiflex (acquired), Vesper Medical, and VytronUS. Justin graduated with an AB in Economics, a BS in Biological Anthropology & Anatomy, and a Minor in Chemistry from Duke University. He also concurrently earned his MD from the Duke University School of Medicine and his JD from Harvard Law School.
DAVID KNAPP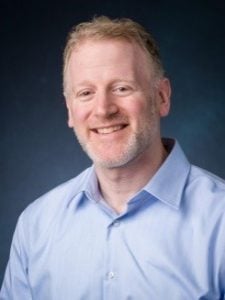 David Knapp is the Vice President, Corporate Research at Boston Scientific. A leader in the area of Medical Device Development and Exploratory Research, Dave Knapp has been working to treat unmet needs in coronary, cardiovascular and pulmonary medicine for 20 years. Dave's current focus as Vice President of Corporate Research at Boston Scientific is on developing new solutions and fostering growth in White Space areas. Coordinating open collaborative efforts has been a key focus area, including developing relationships with external institutions and connecting across disciplines and functions to drive meaningful innovation. Dave has a Bachelor of Science in Chemical Engineering from the University of Michigan, Ann Arbor and a Ph.D. in Chemical Engineering and Materials Science from the University of Minnesota.
HOWARD R. LEVIN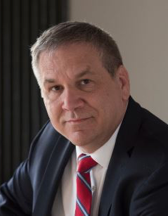 Howard R. Levin, M.D. started his career as an academic cardiologist and researcher and has worked extensively towards the integration of cardiac, respiratory and renal physiological principles into novel clinical treatments.
In 2003, with Mark Gelfand, Dr. Levin co-founded Coridea, an idea generator that translates ideas into novel therapeutic solutions for clinical practice. His inventions and co-inventions have successfully launched or their patents helped launch companies including Ardian (Medtronic), CHF Solutions (Gambro), Respicardia (formerly, Cardiac Concepts), eValve (Abbott) and RenalGuard (PLC Medical), Cibiem and Soffio Medical. He has held a number of positions in these companies including President, Chief Scientific Officer, Chief Medical Officer and VP of R&D. These companies have returned over $1.4 Billon US to their investors.
Prior to joining Coridea, Dr. Levin was a co-founder of Cardio Technologies Inc., where he served as the chief scientific officer and vice president of R&D. Prior to that, in 1992, he moved from Johns Hopkins to Columbia Presbyterian where he was a Heart Failure/Transplant Cardiologist and Medical Director of the Mechanical Cardiac Support Program. As an international expert in ventricular assist devices, he testified at FDA panels for approval of these devices as well as was a consultant to the FDA, large medical device companies and market research organizations.
Dr. Levin received his M.D. from the Mt. Sinai School of Medicine and his training in cardiology at The Johns Hopkins School of Medicine. He also has a master's degree in Biomedical Engineering. He is an author over 150 issued U.S. patents and 70 peer-reviewed medical publications.
BETH McCOMBS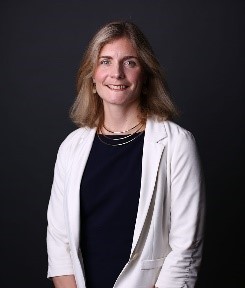 Beth McCombs, Senior Vice President R&D, Medical Segment, joined BD in September of 2019. In this role, Beth leads R&D across the four businesses of Medication Delivery Systems, Medication Management Systems, Pharmaceutical Systems and Diabetes Care.
Beth has over 20 years of experience in Medical Device innovation and new product development. Prior to joining BD, Beth most recently served as Vice President, R&D for Ethicon, Johnson & Johnson's (J&J) surgical device franchise, and also led China R&D and Industrial Design/Human Factors for all of J&J Medical Devices. Beth began her career with J&J as an R&D design engineer and assumed increasing responsibility through a series of diverse innovation leadership roles, including Director for the J&J Corporate Office of Science and Technology (COSAT) focused on external technology partnerships, followed by Vice President, R&D for J&J's Sports Medicine business, and then Vice President, Surgical Innovation, driving strategic marketing and R&D to establish the two new growth platforms of Surgical Robotics and Microwave Ablation.
Beth is a graduate of the Massachusetts Institute of Technology, where she earned both Bachelor and Master of Science degrees in Mechanical Engineering. In addition, she received her Master of Business Administration degree from the University of Pennsylvania's Wharton School of Business.
CASEY McGLYNN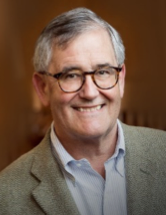 Casey McGlynn is a partner at Wilson Sonsini Goodrich & Rosati. In 1990, Casey McGlynn formed the life sciences practice at the firm, and today, it has one of the largest practices focused on medtech, healthtech, and biotech companies in the country. Casey has formed, represented, sold, and taken public many of the most important medical device companies founded over the last 30 years.
Casey has extensive hands-on experience in helping entrepreneurs form, build, fund, and sell their companies. He has formed, participated with the boards of, and invested in companies in all of the major medical device fields. Over the last 30 years, he has built close-working relationships with an unparalleled list of entrepreneurs, doctors, investors, engineers, and managers in this industry. Through his portfolio of companies, he has met with and negotiated with the leaders of all of the major medtech acquirers.
Over much of his career, Casey has participated in forming and managing several small funds, all of which have been top quartile performers. In 2005, he founded Life Science Angels (LSA), an angel organization focused on investing in medtech, healthtech, and biotech companies. Since its formation, LSA has invested over $50 million in more than 40 companies that have received an additional $600+ million in follow-on funding from VCs.
Casey is a member of the board of directors of the Fogarty Institute for Innovation and Medical Device Manufacturers Association and was a founding board member of the emerging business committee of BIO.
DENNIS L. McWILLIAMS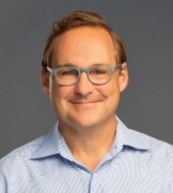 Dennis McWilliams has dedicated his career to bringing innovative life science ideas to the market. He is the founder of SparkMed Advisors, a boutique advisory focusing on bringing creative solutions to medical device commercialization. Dennis previously was the Founder of Apollo Endosurgery [NASDAQ: APEN], and served as CEO for nine years from the company's inception until 2014, where he assumed the role of President and Chief Commercial Officer. Apollo Endosurgery, Inc. is a publicly traded medical device company which is the world leader in minimally invasive surgical and endoscopic devices for the treatment of obesity, gastrointestinal cancers, and other GI disorders. The company's original technology is based on research from the University of Texas Medical Branch, Johns Hopkins University, Medical University of South Carolina, and the Mayo Clinic.
Prior to Apollo' Mr. McWilliams was an Entrepreneur in Residence at PTV Sciences' a venture capital fund focusing on life science and medical devices. Previously he co-founded Chrysalis BioTechnology' a development stage biopharmaceutical company focused on developing novel drug therapies for tissue regeneration' including bone' cartilage' and dermal soft tissue. He started his career at the IC2 Institute, a think-tank based on Austin Texas focused on applied research in entrepreneurship and commercialization.
Mr. McWilliams received a Bachelor of Science with honors from the University of Texas in Aerospace Engineering and a Master of Science in Engineering Management from Stanford University. He has served on the Board for the Texas Exes and the University of Texas Men's Athletics Council. In 2007 he was given the Outstanding Young Texas Ex Award by the University of Texas, in 2016 was named a Distinguished Engineering Graduate from the University, and in 2019 was named to the Academy of Distinguished Alumni for the Aerospace Engineering school. Mr. McWilliams is a frequent speaker and lecturer on entrepreneurship and innovation in medicine, and serves as faculty for the B.E.S.T. Innovations Courses taught at the prestigious IHU Institut de Chirurgie Guidée Par L'Image in Strasbourg France, Taiwan, and Brazil.
MICHAEL MESTEK
Michael Mestek, PhD is the US Marketing Director for Medtronic's Boulder, Colorado-headquartered Patient Monitoring business. He and his team are responsible for bringing to market non-invasive monitoring technologies that are designed to help clinicians reduce patient complications. Michael joined Medtronic in 2009 and progressed through positions of increasing responsibility in Research and Development, Clinical Research and Medical Science and Global Marketing.
In addition to his role in industry, Michael is a Lecturer in the Department of Bioengineering at the University of Colorado Denver|Anschutz Medical Campus where he teaches graduate-level courses related to medical device commercialization.
Michael serves on the Board of Directors for the Colorado BioScience Institute, a non-profit that provides education, workforce and career development, and innovation support to the local bioscience community. He also serves on the Ambassador Board for Project C.U.R.E., a non-profit distributor of donated medical equipment and supplies, and as an International Needs Assessor arranging for donations to resource-limited communities across the globe.
Prior to joining Medtronic, Michael was a Research Fellow and National Institutes of Health trainee in the Department of Integrative Physiology at the University of Colorado at Boulder where he conducted translational research on how lifestyle modification improves cardiovascular and metabolic health. He holds a PhD in Kinesiology from Auburn University.
DAVID NARROW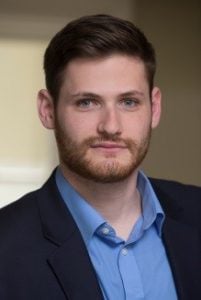 David Narrow is Chief Executive Officer of Sonavex, Inc., a medical device company spun out of Johns Hopkins. He previously worked with multinational medical device companies to commercialize their technologies and provide long-term business strategy as a healthcare consultant at Health Advances LLC. Narrow's first venture, MonoMano Inc., provides rehabilitative, general health, and social benefits to stroke survivors by making cycling accessible for those with functional use of a single arm and leg. He graduated from the University of Rochester with a B.S. in Biomedical Engineering awarded with Highest Distinction before receiving his Masters from Johns Hopkins University. Narrow was named 30 Under 30 in Healthcare by Forbes in 2016.
BIJAN SALEHIZADEH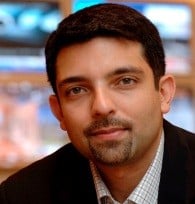 Dr. Bijan Salehizadeh has 20 years of healthcare operating and investment experience. At NaviMed, he sits on the firm's Investment Committee and is responsible for leading investments and overseeing portfolio companies with a particular focus on healthcare providers and pharmaceutical services. Prior to co-founding NaviMed Capital, he was a General Partner at Highland Capital Partners, where he focused on growth stage healthcare investments.
Prior to joining Highland Capital Partners in 2004, Dr. Salehizadeh spent several years in a variety of healthcare operational roles at publicly traded and emerging growth companies.
Dr. Salehizadeh is currently on the Board of Directors of CenterPointe Behavioral Health System, The CM Group Scientific Commercialization, Velocity Clinical Research, and OPN Healthcare. Dr. Salehizadeh previously served on the Board of Directors of several companies including Auris Health (sold to Johnson & Johnson for $5.7 billion), BARRX Medical (sold to Covidien for $400 million), Hyperion Therapeutics (IPO; sold to Horizon plc for $1.1 billion), Lumere (sold to GHX), and Opgen (IPO). In addition, he has sourced or been actively involved in Highland Capital Partners' investments in AVEO (IPO), Baronova, Conor Medsystems (IPO; sold to Johnson & Johnson for $1.4 billion), kyruus, and Pharmaca Integrative Pharmacy.
Dr. Salehizadeh holds an AB in Molecular Biology from Princeton University, an MD and Master's in Science in Health Policy from Columbia University, and an MBA from Harvard Business School. He is also a graduate of the Kauffman Fellows Program.
JOSEPH SMITH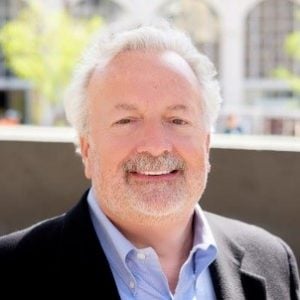 As chief executive officer of Reflexion Health, Dr. Joseph (Joe) Smith brings decades of health-IT focused strategic, engineering, clinical, and healthcare policy expertise to the innovative digital medicine company. Prior to joining Reflexion Health, Dr. Smith served as the founding chief medical and science officer at the West Health Institute, president of the West Health Policy Center in Washington, D.C., manager of the West Health Investment Fund. Prior roles included industry leadership positions at J&J, Boston Scientific, and Guidant Corp. He holds a Ph.D. from the Harvard MIT Division of Health Sciences and Technology, and an M.D. from Harvard Medical School.
DAVID STEIN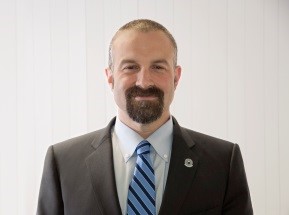 Dr. Stein earned his bachelor's degree from Johns Hopkins University in BME in 1997 and stayed to complete a master's degree in 1999 and a PhD in 2001, working in the lab of Gregory Chirikjian. Since graduating in 2001, he has worked with Siemens, where he has served in several roles including VP of Global Engineering and CEO of the Point of Care Business Unit and has successfully led the development and strategy for numerous products within Siemens Healthcare Diagnostics. Since 2015 he has been serving as the Head of Strategy and Innovation for Siemens Healthineers.
ROBERT STOREY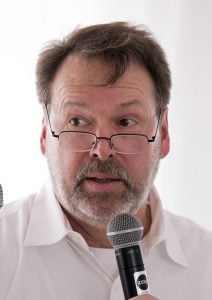 Robert Storey is the Principal of The MVR Company, which focuses on the assessment and creation of new ventures, with a particular emphasis on medical technologies. He is currently Executive Chairman for OsteoVantage, an early-stage medical device company focused on novel instrumentation used in spinal fusion procedures, and Executive Chairman for Vixiar Medical, an early-stage company focused on the remote/non-invasive monitoring of congestive heart failure.
He concurrently serves as Executive in Residence for Johns Hopkins University, MD Anderson Cancer Center and the University of Maryland, supporting the development and commercialization of medical and engineering technologies. In addition to serving on the External Advisory Board for the Johns Hopkins Center for Biomedical Innovation and Design, he serves on the Strategic Advisory Board for Johns Hopkins Laboratory for Computational Sensing and Robotics, the JHU Applied Physics Lab Technology Commercialization Panel, and the Hopkins/Coulter Translational Partnership Oversight Committee. He is the Johns Hopkins advocate for medical device and engineering investment submissions to the Maryland Innovation Initiative and serves as the lead instructor for the MD Anderson innovation program at the Texas Medical Center in Houston, and for the University of Miami Biomedical Engineering/Miller School of Medicine life sciences innovation program.
He currently serves as the Chair of the Medical Device group for the State of Maryland's Life Sciences Advisory Board and is on the Strategic Advisory Board of VIC Technology Venture Development, a private, for-profit development firm with offices in Annapolis, Boston, Fayetteville, and San Diego. He is active on a national basis on the subject of assessment and formation of start-up technologies, and sits on the Boards of six start-up and mature firms.
He serves as the Medical Device instructor for the National Institute of Health's I-Corps @ NIH™ program and is a National Instructor National Science Foundation's I-Corps™. In addition to his role at the US national level, he has been the principal instructor for international cohorts in the I-Corps & Lean Start-up arena in South America and Asia/Pacific, as well as a lead instructor for the US State Department's Global Initiative for Innovation in Technology programs in Southern and Western Africa.
LALEH TAMHIDI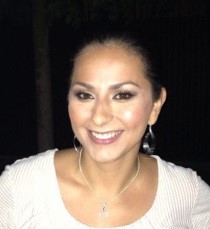 After receiving her BS (Class of 2000) and MS (Class of 2002) in Biomedical Engineering from Johns Hopkins University (JHU), Laleh began her professional career conducting cardiovascular research in the Lab of Dr. Art Shoukas at JHU. After working in academia for two years, she made a transition to Industry and began working at St. Jude Medical. While at St. Jude Medical (SJM) she has had the great opportunity to take on several different roles at various sites working on cardiovascular as well as neuromodulation devices. Mrs. Tamhidi started her career at SJM at the Sunnyvale, CA facility, first as a Clinical Engineer and then as a Program Manager. Making the move to Sylmar, CA, she then transitioned to Operations and Development, managing the low voltage lead group for SJM. Her experience in Operations led to an opportunity for her to take on the Site Director Role at an SJM manufacturing site in Portland, OR. Most recently she has returned to the San Francisco Bay Area and taken on a role as Director of Business Development and M&A Integration, working on the SJM/Thoratec acquisition and Abbott/SJM integration.