Alumni
Our alumni are an integral part of the CBID network. They can offer valuable insight to prospective and current students on their experiences in our program, guidance on project development, and answer general questions about life at CBID. If you are interested in talking with a current student or CBID alumnus, please call 410-516-8141.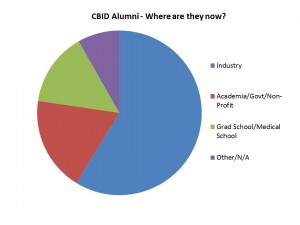 Johns Hopkins Alumni Association also wants to stay in touch with you. They work hard to maintain current information on our alumni as well as our former faculty, research, and administrative staff members.  This information is used to send you interesting news and publications, invite you to alumni events, advise you of career opportunities throughout the university, and seek financial support for the university and center. Your personal information is not given or sold to outside parties.
So please, update your information using the Johns Hopkins Alumni Association secure alumni information form.
Also, be sure to join our LinkedIn group where you can network with current and former CBID MSE students.