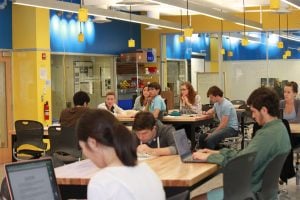 At the Center for Bioengineering Innovation and Design (CBID) at Johns Hopkins University, we couldn't do what we do without the support of our generous partners. With their support, our students are able to fully immerse themselves in their research and develop medical devices that help to solve crucial issues facing patients and the healthcare industry today.
We've partnered with many esteemed companies through the years, including:
Abell Foundation
Aravind Eye Care System
Eyedea Medical
Fresenius
Intelehealth
Global Institute for Vision Equity
Mintz Levin
Medtronic
Baxter
Boston Scientific
Becton Dickinson
Johnson & Johnson
The United States Agency for International Development (USAID)
Hogan Lovells
The Food and Drug Administration (FDA)
BTG (Acquired by Boston Scientific)
Past Partners:
Laerdal Medical
Clinvue
The GE Foundation
Since our program started in 2009, we've initiated more than 75 advanced health and global health projects and have had students go on to launch startups, further develop their medical devices, and join some of the most prestigious companies in the nation. Those companies include Boston Scientific, Accenture, Cambridge Consultants, Harvard Business School, and McKinsey & Company.
Become a Corporate Sponsor
Are you interested in getting your organization involved with the great work our students are doing? We truly couldn't do this work without our corporate sponsors and we'd love for you to join our list of esteemed companies. You'll be investing in the future of healthcare technology and there's nothing more meaningful than that.
Contact us today to learn more about becoming a corporate partner of John Hopkins University's CBID program. We'll be glad to answer your questions.