From the Executive Director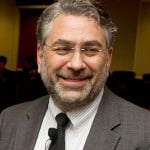 Our team at the Johns Hopkins Center for Bioengineering Innovation and Design (CBID) is devoted to two things: education + innovation, both in the service of human health. As part of the world-leading Johns Hopkins Department of Biomedical Engineering, CBID is firmly rooted in both the Whiting School of Engineering and the Johns Hopkins School of Medicine. This gives our students and partners access to the wealth of clinical and scientific expertise across both campuses — an opportunity unparalleled in the world. Students enrolled in our one-year MSE program start off running from day one. It is an intense 2-3 years' worth of design and innovation and learning packed into one fast-paced year.
Students work with researchers, clinicians, engineers, and experienced industry advisors to design, build, and test devices to solve clinical problems in both advanced health systems and the world's low-resource health delivery settings. As a CBID MSE student, you will complete clinical rotations here at Johns Hopkins Medicine and in developing countries to see firsthand what patients need. Then you will work with CBID mentors and your team mates to learn the process of going from needs assessment through device development. Along the way, you will gain key entrepreneurial and management skills.
The CBID experience is intense and not for everyone. Our students have set the bar high, with many first-place wins in business plan competitions nationwide. They routinely win coveted grants and awards from organizations such as the National Institutes of Health, USAID, the Bill & Melinda Gates Foundation, the GE Foundation, and others. They've gone on to launch successful careers from medicine to industry to public service. We've given them resources and mentoring, and they've created life-changing solutions.
If you are interested in becoming a member of the next generation of global medical innovators, please contact us to learn how CBID can help you achieve your goals. If you seek an innovation partner to help you explore and address exciting and impactful new healthcare needs, we welcome your partnership.
Sincerely,
Youseph Yazdi, PhD, MBA
Executive Director
The Johns Hopkins University Center for Bioengineering Innovation & Design