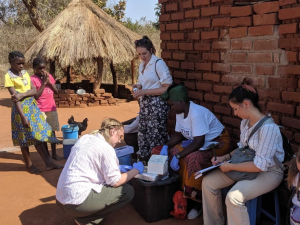 Each student in the CBID program works on a project focused on global or low-resource healthcare systems. Students travel internationally to target low-resource countries to enable a better understanding of healthcare needs.
Follow the blogs/TikTok account of our current students as they travel to:
India: Telemedicine Team
India: Ophthalmology Team
Africa: Breast Cancer Team
Clinical immersions are followed immediately by a month-long trip to a selected destination such as Kenya, Nepal, Indonesia, India or Tanzania. The trip provides a firsthand understanding of clinical needs in a third-world environment. Students quickly realize that complex problems require elegant solutions in areas where the power supply can be sporadic, equipment is basic, and demand for beds outpaces supply.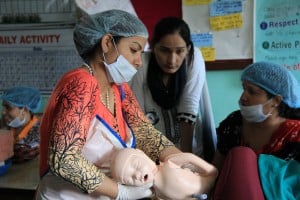 "Traveling to Nepal was one of the best experiences I have ever had," says CBID student Ian Graham. "Nepal was completely and utterly different. My team, focusing on global surgery, spent much of its our time in the operating theaters interacting with surgeons, nurses, and techs. We found many different clinical needs with massive public health impact.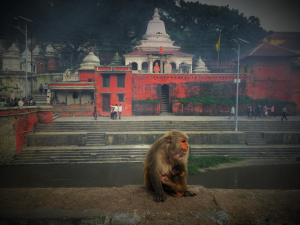 "The trip gives us perspective. It helps us work on global health initiatives with the face of each stakeholder in mind. Personal contact takes the place of Skype, email, or international phone calls, and most of all, it shows us what health care is really like on the ground. As we choose our focus areas now that we've returned, we are considering factors like power outages and resource availability from a realistic standpoint rather than from a computer screen. Without the trips, our work in the global health space would be projects without passion. With the trips, our work has more meaning and a direct connection to people. We see the potential for impact, and we work hard to make it happen."
Global immersion is particularly important to CBID Executive Director Youseph Yazdi because it helps students develop into global innovators for the entire world, not just industrialized countries. "In some of the world's lowest resource settings, people face a poverty of information about health and proper care. That's unacceptable when an ocean of information is as near as your mobile device. We aim to expose students to this reality and then give them the resources and mentorship to create real solutions."
CBID student team interviewing in Uganda.