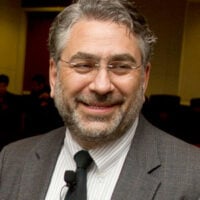 Faculty
Youseph Yazdi, PhD, MBA
Executive Director, CBID
Program Director, Johns Hopkins-Coulter Translational Partnership
Assistant Professor, Department of Biomedical Engineering
Assistant Professor, by courtesy, Carey School of Business
Journal Articles
Belzberg M, Mahapatra S, Perdomo-Pantoja A, Chavez F, Morrison K, Xiong KT, Gamo NJ, Restaino S, Thakor N, Yazdi Y, Iyer R, Tyler B, Theodore N, Luciano MG, Brem H, Groves M, Cohen AR, Manbachi A (2020). Minimally invasive therapeutic ultrasound: Ultrasound-guided ultrasound ablation in neuro-oncology. Ultrasonics. 108.
Manbachi A, Logsdon EA, Yazdi Y, Durr NJ (2020). Curricular Advancement of Biomedical Engineering Undergraduate Design Projects Beyond 1 Year: A Pilot Study. Annals of Biomedical Engineering. 48(4). 1137-1146.
Vanosdoll M, Ng N, Ho A, Wallingford A, Xu S, Matin SB, Verma N, Farzin A, Golden WC, Yazdi Y, Waiswa P, Labrique A, Acharya S (2019). A novel mobile health tool for home-based identification of neonatal illness in Uganda: Formative usability study. Journal of Medical Internet Research. 21(8).
Garibaldi BT, Ruparelia C, Shaw-Saliba K, Sauer LM, Maragakis LL, Glancey M, Subah M, Nelson AR, Wilkason C, Scavo L, Litwin L, Osei P, Yazdi Y (2019). A novel personal protective equipment coverall was rated higher than standard Ebola virus personal protective equipment in terms of comfort, mobility and perception of safety when tested by health care workers in Liberia and in a United States biocon.... American Journal of Infection Control. 47(3). 298-304.
Manbachi A, Kreamer-Tonin K, Walch P, Gamo NJ, Khoshakhlagh P, Zhang YS, Montague C, Acharya S, Logsdon EA, Allen RH, Durr NJ, Luciano MG, Theodore N, Brem H, Yazdi Y (2018). Starting a Medical Technology Venture as a Young Academic Innovator or Student Entrepreneur. Annals of Biomedical Engineering. 46(1).
Glancey M, Osei P, Patterson WA, Petney M, Scavo L, Ruparelia C, Acharya S, Yazdi Y (2017). Design improvements for personal protective equipment used in Ebola and other epidemic outbreaks. Global Health Science and Practice. 5(2). 325-329.
Soenksen LR, Yazdi Y (2017). Stage-gate process for life sciences and medical innovation investment. Technovation. 62-63. 14-21.
Tobian AAR, Adamu T, Reed JB, Kiggundu V, Yazdi Y, Njeuhmeli E (2015). Voluntary medical male circumcision in resource-constrained settings. Nature Reviews Urology. 12(12). 661-670.
Yazdi Y, Acharya S (2013). A new model for graduate education and innovation in medical technology. Annals of Biomedical Engineering. 41(9). 1822-1833.
Yazdi Y, Ramanujam N, Lotan R, Mitchell MF, Hittelman W, Richards-Kortum R (1999). Resonance Raman spectroscopy at 257 nm excitation of normal and malignant cultured breast and cervical cells. Applied Spectroscopy. 53(1). 82-85.
Warren S, Pope K, Yazdi Y, Welch AJ, Thomsen S, Johnston AL, Davis MJ, Richards-Kortum R (1995). Combined Ultrasound and Fluorescence Spectroscopy for Physico-Chemical Imaging of Atherosclerosis. IEEE Transactions on Biomedical Engineering. 42(2). 121-132.
Pope K, Warren S, Yazdi Y, Johnston A, Davis M, Kortum RR (1993). Dual imaging ofarterial walls: Intravascular ultrasound and fluorescence spectroscopy. Proceedings of SPIE - The International Society for Optical Engineering. 1878. 42-50.
Warren S, Pope K, Yazdi Y, Johnston A, Davis M, Richards-Kortum R (1993). Monte Carlo fluorescence verification of experimental results for the combined ultrasonic and spectroscopic imaging of coronary artery disease. Biomedical Sciences Instrumentation. 29. 199-206.
Ophir J, Céspedes I, Ponnekanti H, Yazdi Y, li X (1991). Elastography: A quantitative method for imaging the elasticity of biological tissues. Ultrasonic Imaging. 13(2). 111-134.
Ophir J, Moriya T, Yazdi Y (1991). A single transducer transaxial compression technique for the estimation of sound speed in biological tissues. Ultrasonic Imaging. 13(3). 269-279.
Ophir J, Yazdi Y (1990). A Transaxial Compression Technique (TACT) for Localized Pulse-Echo Estimation of Sound Speed in Biological Tissues. Ultrasonic Imaging. 12(1). 35-46.
Shattuck DP, Ophir J, Johnson GW, Yazdi Y, Mehta D (1989). Correction of refraction and other angle errors in beam tracking speed of sound estimations using multiple tracking transducers. Ultrasound in Medicine and Biology. 15(7). 673-681.
Ophir J, Yazdi Y, Lin TS, Sl DP (1989). Optimization of Speed-of-Sound Estimation from Noisy Ultrasonic Signals. IEEE Transactions on Ultrasonics, Ferroelectrics, and Frequency Control. 36(1). 16-24.
Ophir J, Johnson W, Yazdi Y, Shattuck D, Mehta D (1989). Correlation artifacts in speed of sound estimation in scattering media. Ultrasound in Medicine and Biology. 15(4). 341-353.
Patents
"Suit designs and doffing methodologies for personal protective equipment to prevent the spread of infectious agents to healthcare workers", 2020.