Unlocking Sweet Dreams: Somnair's Journey in Sleep Apnea and Medical Device Advancements
October 26, 2023
Somnair (previously known as SomnOSA), a novel neurostimulation oral appliance for a highly prevalent, untreated form of obstructive sleep apnea, is spearheaded by Anders Sideris, Mitch Turley, Phoebe Dijour, and Shri Prabha Shivram (CBID class of 2023). Dedicated to this project, Anders Sideris, Mitch Turley, and Shri Prabha Shivram are committed to advancing their work on this transformative project. 
FastForward U Summer Incubator
This past summer, Somnair was a part of the FastForward U Summer Incubator. This program allowed the team to focus on crucial aspects, including clinical studies to validate device efficacy, expanding their intellectual property (IP) portfolio, and securing non-dilutive funding. (Article: FFU Summer Accelerator 2023)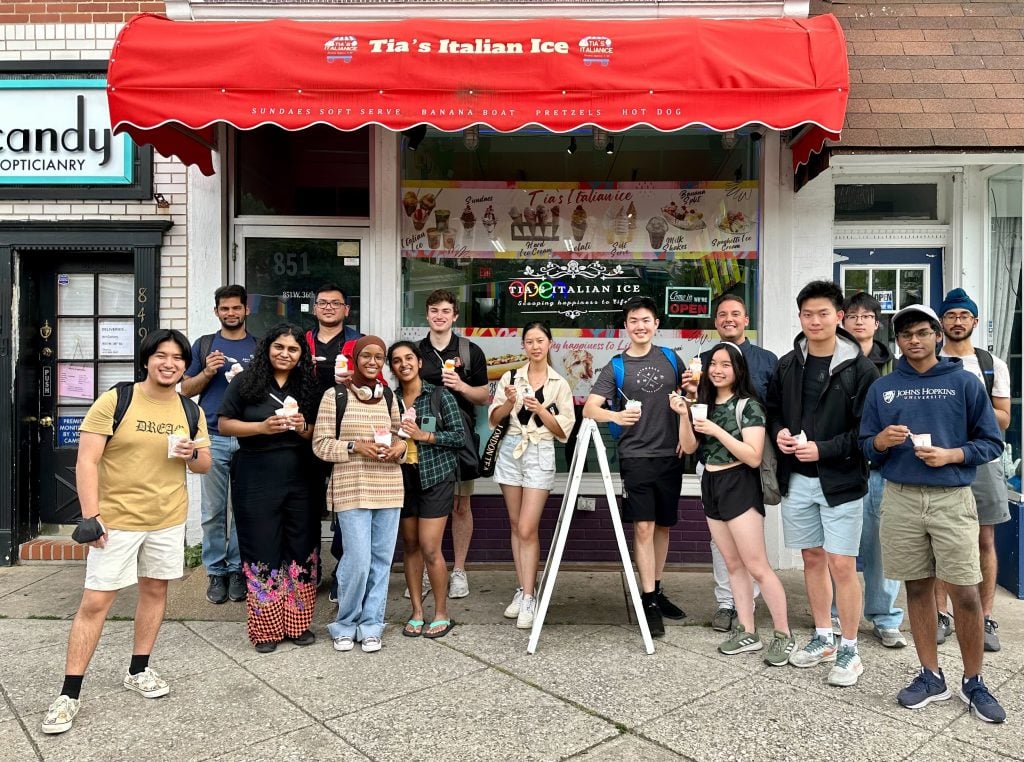 Moreover, team Somnair has taken a significant step by filing a patent, currently pending, to protect their cutting-edge technology.  
FastForward U Fall Fuel Accelerator
The journey continues with Somnair's active participation in the 2023 Fall Fuel Accelerator cohort underlining their commitment to medical device commercialization and bioengineering. This accelerator program, geared towards later-stage ventures, facilitates market readiness and investor appeal through weekly mentorship and invaluable industry connections. Successful completion of the program earns the team a $5,000 grant stipend, and the potential to win up to $12,000 at the end of the semester Demo Day. FFU Fall Fuel Accelerator 2023
VentureWell: Pioneer and Aspire Program
Following their acceptance in the VentureWell E-Team Cohort of Spring 2023, Somnair has secured a spot in the VentureWell Aspire Medtech Cohort of Fall 2023, showcasing their dedication to medical technology and clinical immersion. The Aspire program is a hybrid 5-week customized initiative where teams collaborate closely with investor mentors, develop fundraising plans, and engage in virtual activities. In mid-November, the teams will convene at TechTown Detroit, a thriving entrepreneurship hub, to further enhance their project. They plan on continuing to work with VentureWell in the future and have recently submitted an application to the Propel Program, which offers an additional $20,000 in non-dilutive funding and training.
Future Plans
Looking ahead, team Somnair is excited to commence animal studies in Australia under the supervision of Dr. Anders Sideris by the end of November, underscoring their commitment to advancing medical device design and engineering. Follow us to learn more about Somnair's journey which represents the remarkable intersection of medical device innovation, industry collaboration, and dedication to healthcare advancements.